Automated Traffic Signal Performance Measures
ATSPM's show real-time and historical functionality at signalized intersections. This allows traffic engineers to directly measure what previously could only be estimated and modeled.
The following are those who have contributed changes to the ATSPM system: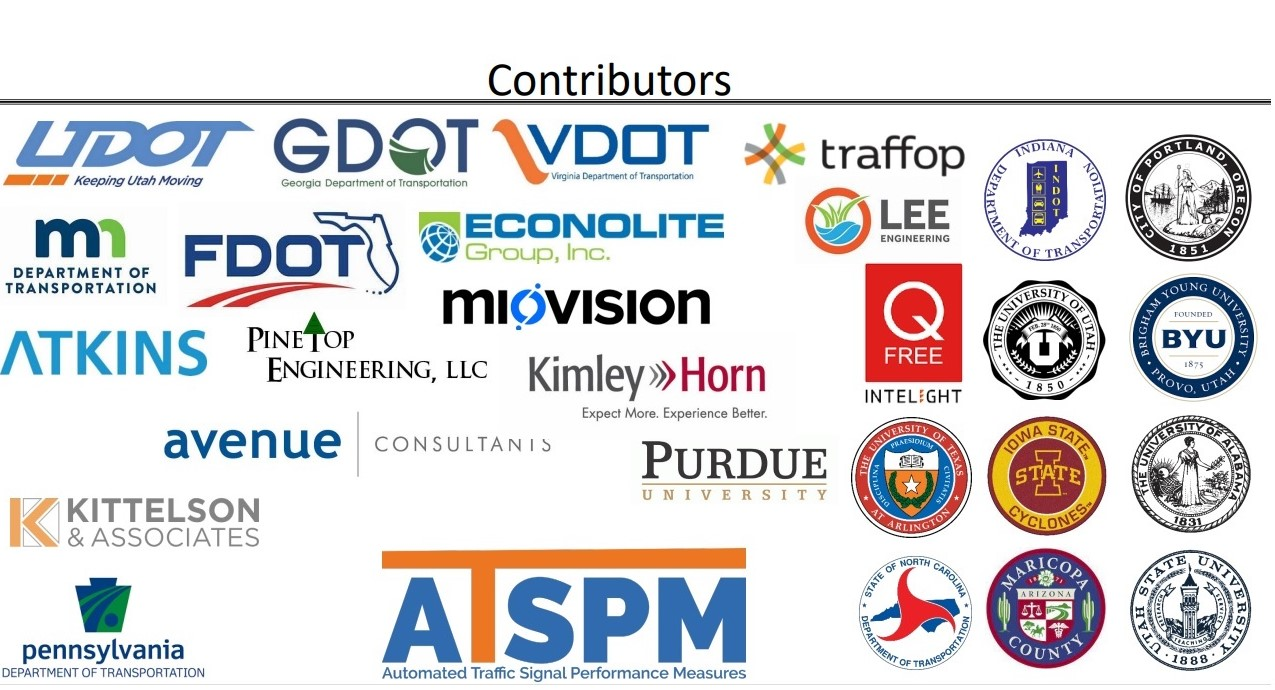 Getting started
You can download the software for our site by clicking the button below.
What's New
Version 4.0.1 (March 2017)
Improved Preemption Details chart
Watchdog Configuration
User Configuration
Signal Configuration Report
Permissive phase charts for Purdue Split Failure and YRA
FAQ editor
TMC data table
Chart axis interval responds to range
Technician user role
What's Next
UDOT is continually improving and updating the software. Currently we are working on the following features:
15-minute summary archive database and report
Improve Route Configuration
Export data feature
Permanent link to charts
Unified FTP Import
---